BRING PAYBACK TO HAMMERHOLD
BUT BEFORE YOU REACH FOR THAT SUNSCREEN, CHECK OUT THE TRAILER:
LAUNCH AN UNEXPECTED VISIT
VEZ'NAN'S AMBUSH OR A DAY AT THE BEACH. YOUR CHOICE.
Hammerhold's in for a surprise. They're bracing for a land attack from the Linirea's border, but the new Lord of Linirea has other plans. He sends you with the mighty Dark Army fleet for a lightning assault. You'll strike the desert shores, catching the Legionnaires off guard. Beware, brave heroes will return, and they're not here for a cozy family gathering!
---
Lead the Dark Army across the desert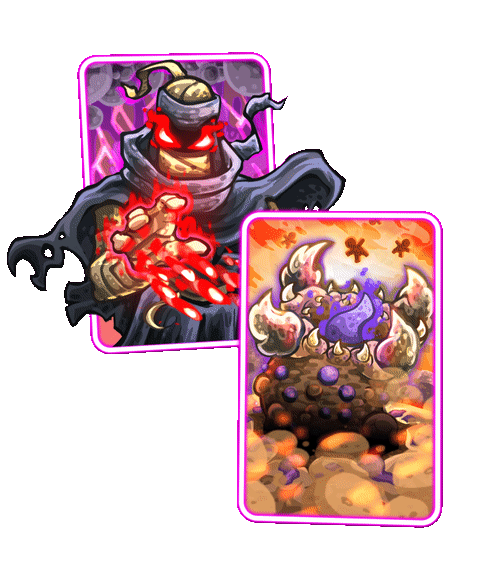 DLC FEATURES:
5

NEW STAGES: A whole new campaign packed with sand-tastic surprises.
NEW ENEMIES: The Legionnaires have recruited an eclectic and rather quirky force. Prepare to face assassins, war elephants and even... magic carpets?
BOSS FIGHTS: Remember those heroes you thought were gone for good? Well, they're back.
NEW HERO: Behold Isfet, a formidable mummy warlock, wielding an arsenal of spells and curses.
NEW TOWER: The Sandworm Hollows have appetites as insatiable as a kid in a candy store.
NEW ACHIEVEMENTS: And savor the sweet taste of bragging rights that come with them!
EASTER EGGS GALORE: The desert may hold secrets, but it also has a sense of humor.